We've teamed up with our favorite Bread company Dimpflmeier! Who said you can't eat bread and hit your fitness goals! I'm entering my 5th week on the BBB challenge and I'm really starting to see results. I always get a lot of questions about what I eat. It's simple, I eat whole foods with little ingredients that have nutritious benefits.
High fiber good quality bread can help with digestion, and help keep you fuller for longer. A really cool trick to keep in mind is you can minus the amount of fiber by the carb count and you'll get your net carb count. Also the Power slice is great for those trying to find options to increase protein without eating too much meat. The best part is every single one of their ingredients are quality ingredients, that's what I consider whole foods.
I've been eating this brand of bread for the last ten years!!! I always have a slice in the morning with my breakfast. Recently I've been obsessed with toasted Probiotic bread adding light cream cheese sliced tomatoes and a touch of olive oil with sea salt and pepper soooo good!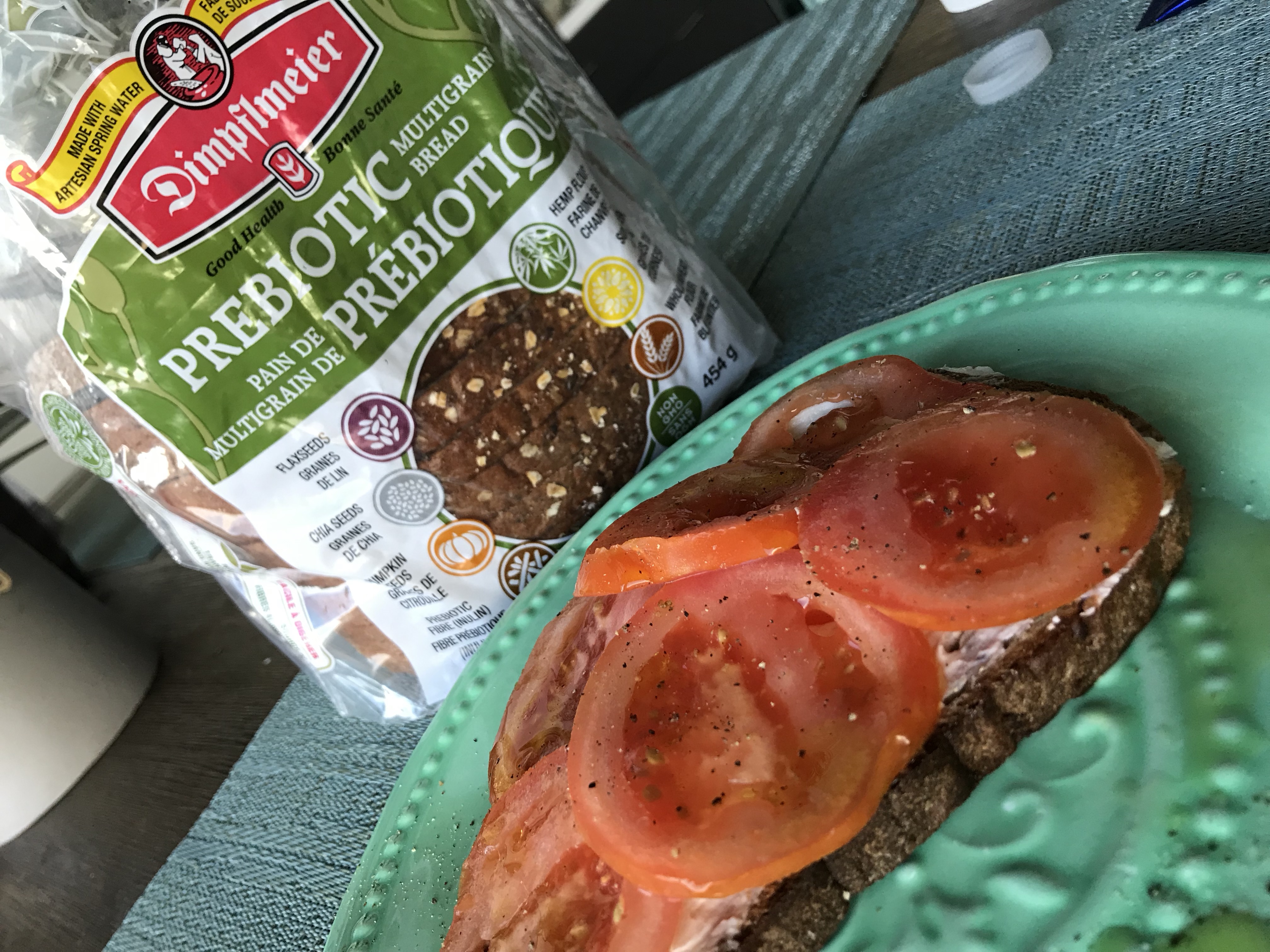 They use the cleanest ingredients with little yeast and they even have gluten free options. They've also recently launched their high protein bread Power Slice.
Were so excited to be able to do a GIVEAWAY and have one lucky winner get introduced to the best bread around! Check out our social media page on instagram follow @bootybuildingbox @dimpflmeier , like and comment on your favorite way to eat bread! Check them out www.dimpflmeierbakery.com
Lots of love,
Jenna xoxox